Purveyors of the Finest Aircraft Detailing Services.
We illuminate the world's aerospace industry leadership through innovation, structure and safety, implementing first class aircraft restoration and preservation solutions.
Online Training
Unleash your aircraft detailing potential with Shiny Jets' Online Course – a transformative learning journey offering accessible video modules, expert guidance, and a dynamic online community. Elevate your skills as you delve into comprehensive aviation-focused content, mastering the art of aircraft restoration, protection, and maintenance. Join now to gain exclusive knowledge, stay ahead in aviation detailing, and stand out in the industry!
Shiny Jets Masterclass
Experience the ultimate advantage with Shiny Jets' Online & Hands-On Masterclass – a comprehensive program combining online modules and practical training. Elevate your expertise through immersive videos, interactive discussions, and expert insights, all easily accessible online. Gain the confidence to restore, protect, and maintain aircraft surfaces using the latest techniques and technology. With continued access to our supportive community and hands-on sessions, you'll emerge equipped to excel in aircraft detailing. Join now to unlock unparalleled skills and lead the aviation industry!
Aircraft Detailing
Discover the pinnacle of excellence for your private jet or warbird with Shiny Jets' unrivaled aircraft detailing services. Our dedicated team combines meticulous craftsmanship with cutting-edge techniques, ensuring your aircraft radiates a flawless shine and protection. Whether it's the opulent interior of your private jet or the historic charm of your warbird, we understand the unique demands of each aircraft type. With an unwavering commitment to quality, our services not only enhance the aesthetics but also extend the longevity of your aircraft's surfaces. Trust Shiny Jets to bring out the true beauty of your prized aircraft, making it a standout in both luxury and heritage.
Aviation Cosmetic Maintenance
Elevate the Protection and Aesthetics of Your Private Jet with Shiny Jets' Fly Shiny Pro Ceramic Coating – Your Ultimate Solution for Long-Lasting Brilliance. Our Advanced Ceramic Coating Technology Provides Unmatched Shielding Against Environmental Elements, UV Rays, and Daily Wear. With Fly Shiny Pro, Your Aircraft Benefits from a Durable, Hydrophobic Barrier, Ensuring Effortless Maintenance and a Showroom Finish. Trust the Leading Ceramic Coating in Aircraft Detailing to Preserve and Enhance Your Private Jet's Glamour.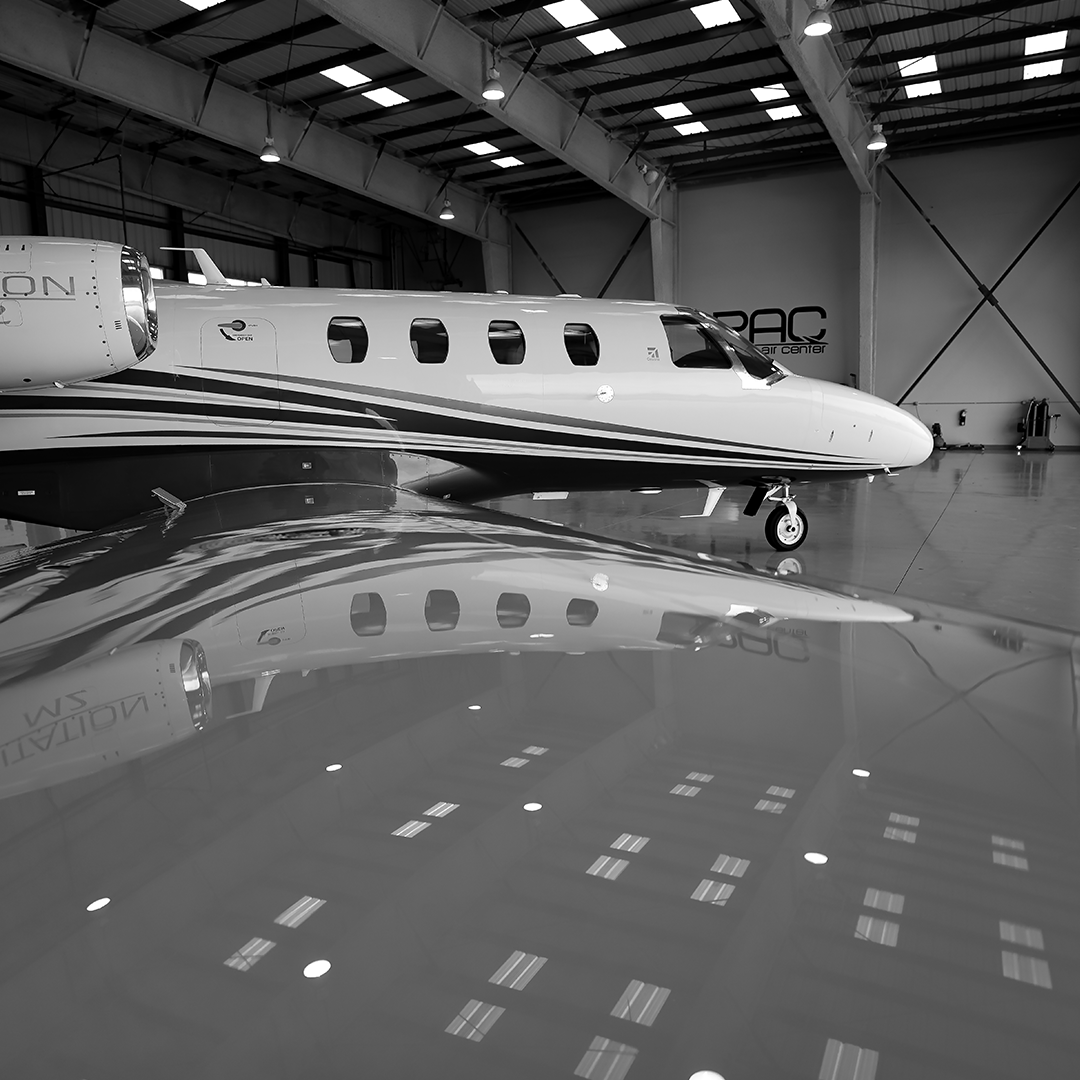 We offer premium aircraft detailing services
When it comes to protecting your aircraft paint, our detailers at Shiny Jets are experts. We'll make sure your aircraft looks its best and is protected from the outside elements.
We use the hightest quality products.
We take great pride in providing premium services that will help maintain the value of your aircraft. We only use the best products available in the industry and follow regulations to ensure safety and style for your aircraft.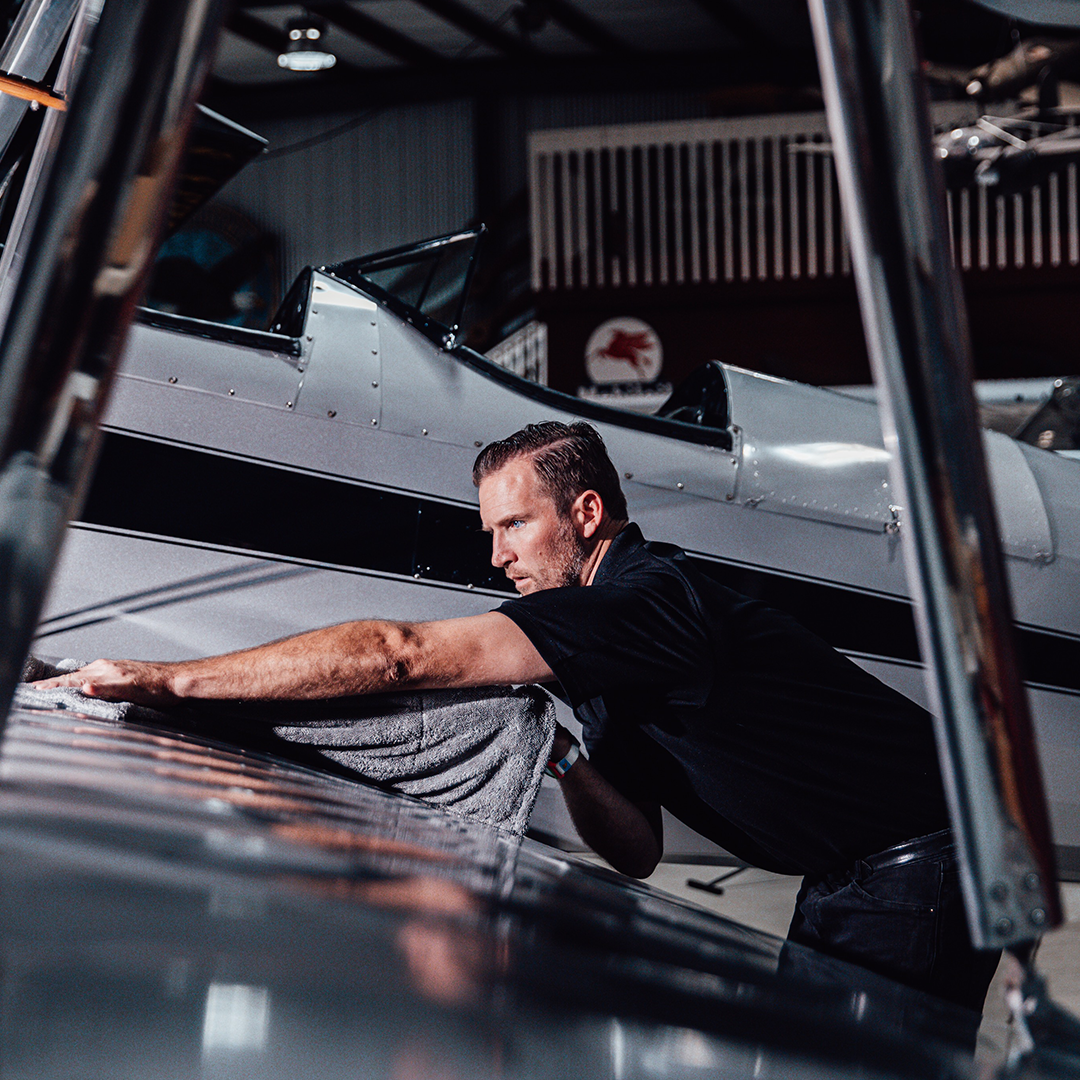 Trusted to Work With These Brands
Want a pristine aircraft?
Have Brett from Shiny Jets personally maintain your jet. 2 Spots left